Disappearing Strangers:
The Identification of Bodies under Technology-mediated Control at the U.S. Border

master's thesis @ Harvard GSD




What is it like for a stranger to be at the border?

ADVISOR + MENTORS —

Malkit Shoshan
Dr. Leah Muse-Orlinoff
Dr. Juan Manuel Aldape Muñoz

MY ROLE —

︎ Performance-based public engagement
︎ Art installation
︎ Archival research
︎ Literature review

KEYWORDS —

Border, technology, identification, identity, bureaucracy, paperworks, media technology

---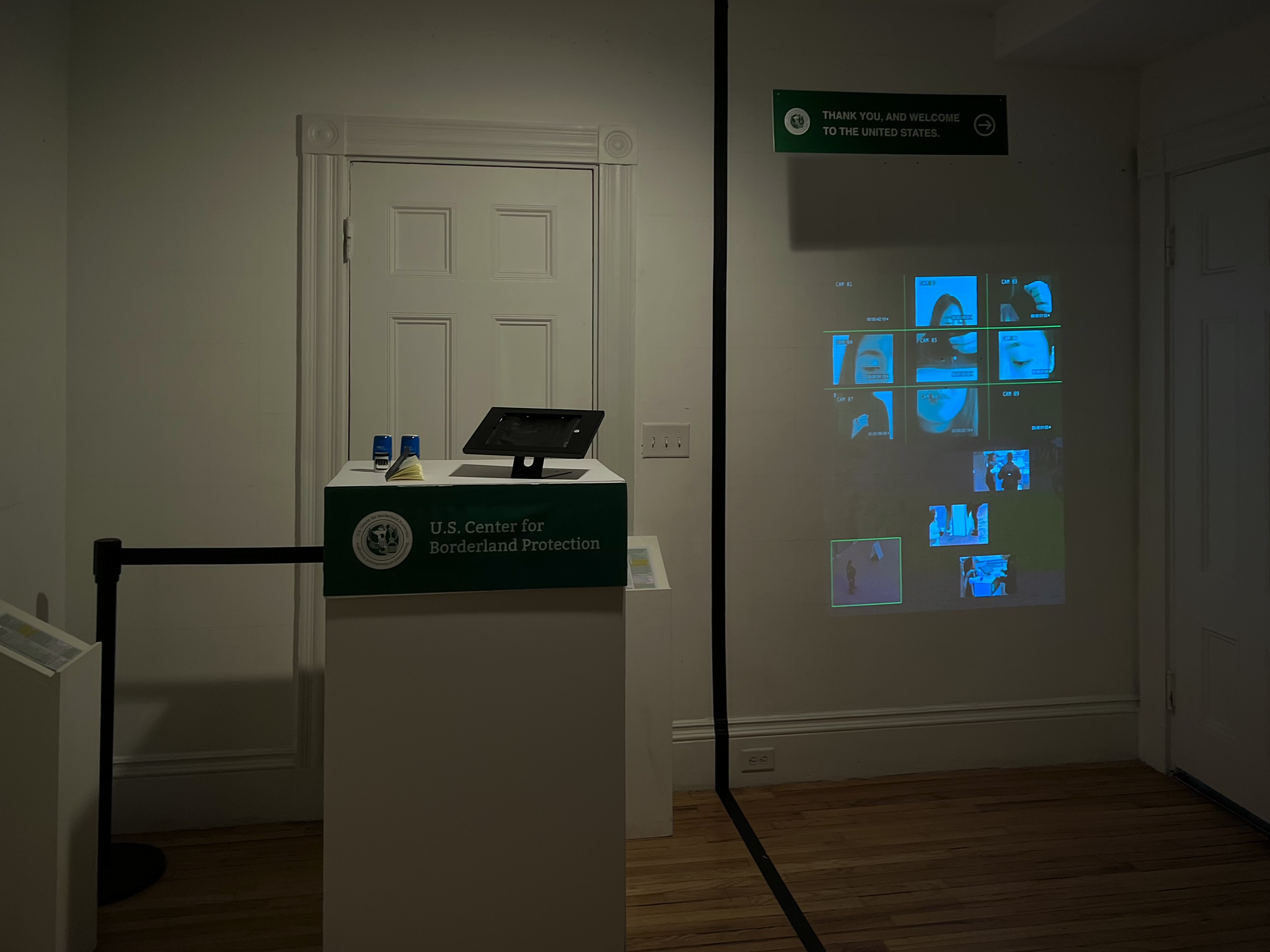 ABSTRACT

How do personal identities interact with technologies deployed at borders to manage and filter mobility? How does the analog or digital nature of these technologies shape such interactions? A close analysis of the U.S. customs declaration form as a material manifestation of analog, low-automation technology and its development over the past two decades reveals federal institutions' changing course of operation post 9/11 and shifting attitudes towards both non-citizens and citizens of the U.S. at its border. Drawing from theories and case studies from Sociology, Anthropology, Political Science, and Media theory, a part of this effort involves outlining what's considered "technology" and what makes up a "border."

This project sets off with a somewhat romantic characterization of Georg Simmel's idea of a stranger that is rooted in freedom of personal mobility and identity. It then turns to the use of technology at the U.S.-Canadian border, where customs are stationed in international airports, and how it impacts people's experience of entry – not just who they are, but also what they bring and under what circumstances they are entering. This is followed by a performance-based intervention that explores ways to tell personal narratives about being a Chinese-Canadian and Chinese at the U.S. border, inviting public participation in drawing a permeable border of who can enter and how.